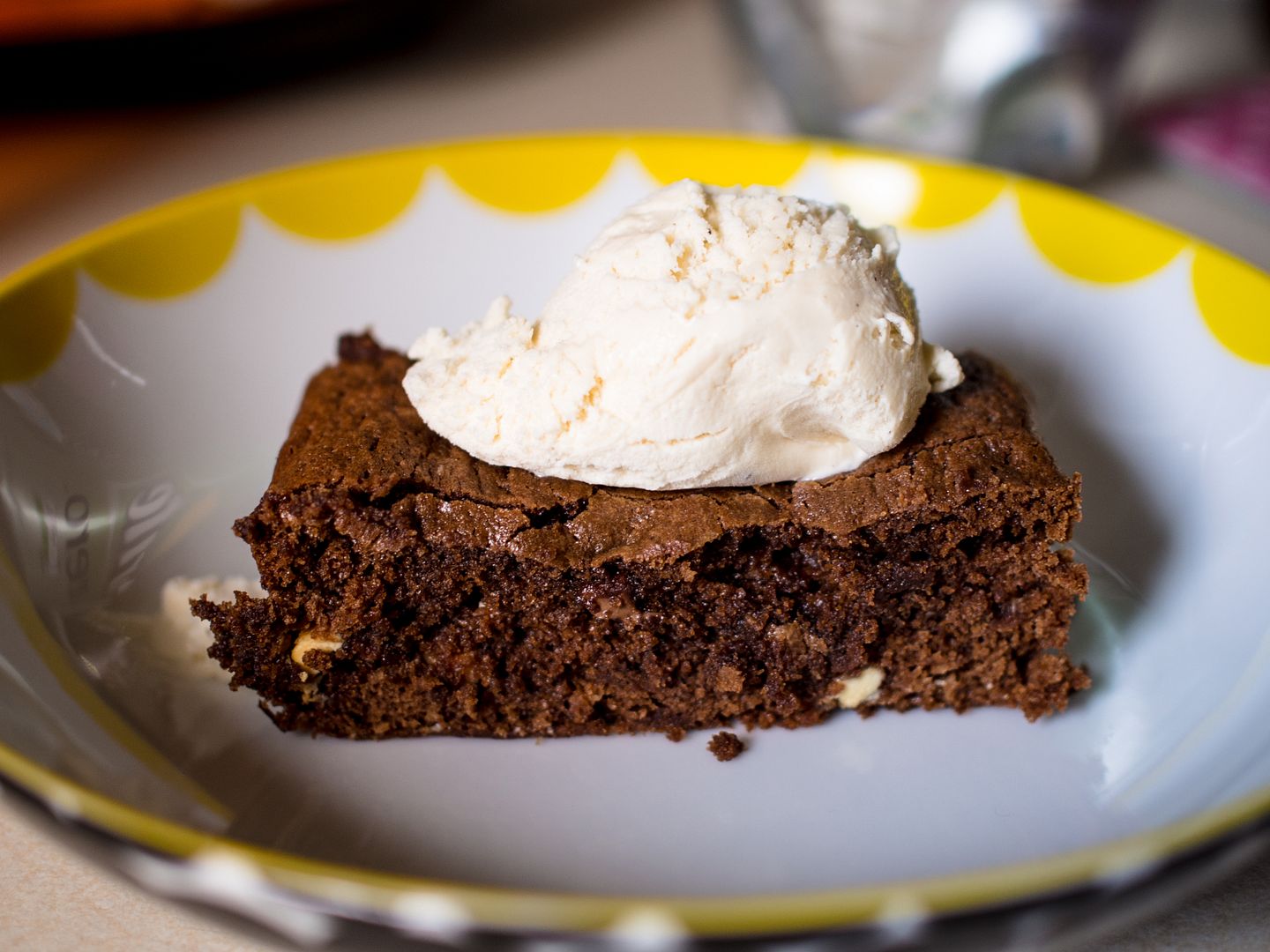 I haven't baked brownies in absolutely ages, and with a couple bags of chocolate chips sitting in my baking cupboard it seemed like a good time to make some up; before they all melt together in this summer heat! These brownies are squishy and fudgy and difficult to cut, but they taste amazing so in my opinion that makes it worth it! The chocolate chips can be swapped out for chunks if you like your brownies a little bulkier.
+ 200g milk chocolate chips (set 50g aside)
+ 150g butter/margerine
+ 100g white chocolate chips
+ 2 tablespoons cocoa powder
+ 120g self raising flour
+ 250g dark soft brown sugar
+ 4 eggs
one. line tin with non-stick baking paper and pre-heat oven to 170C
two. melt butter and 150g milk chocolate chips together in the microwave until smooth
three. add in eggs and stir thoroughly until well combined
four. sift in cocoa powder, self raising flour and sugar and fold in until well combined and brownie mix is formed, then add in remaining chocolate chips and mix in well
five. spoon mix into tin and spread evenly
six. bake for 25 minutes or until pick comes out with just a few crumbs attached
seven. set to cool for five minutes, then slice and enjoy with vanilla ice cream!