I wore this outfit for our excursion around Dyrham Park the other day - comfy and casual was definitely the key aim as I expected a lot of walking (two hours plus in the end), and as a bonus apparently wearing a hoodie
and colourful converse
still makes me look young enough to get in on the family ticket (which is for under 16s? should I be happy or insulted?!). I'd dyed my hair the same morning hence why it's eyewateringly bright, not to mention the nice bouts of sunshine we had throughout the day - it was
almost sandals weather
when the sun wasn't hiding behind the clouds, if you'd believe that. And yes, I am that pale. I must be part vampire or albino or something, I glow pure white in the sunlight ;) I'm loving hints of blue in my outfits at the moment,
cyan shoes and aqua
accessories work well with my red hair and a bit of contrast is always welcome.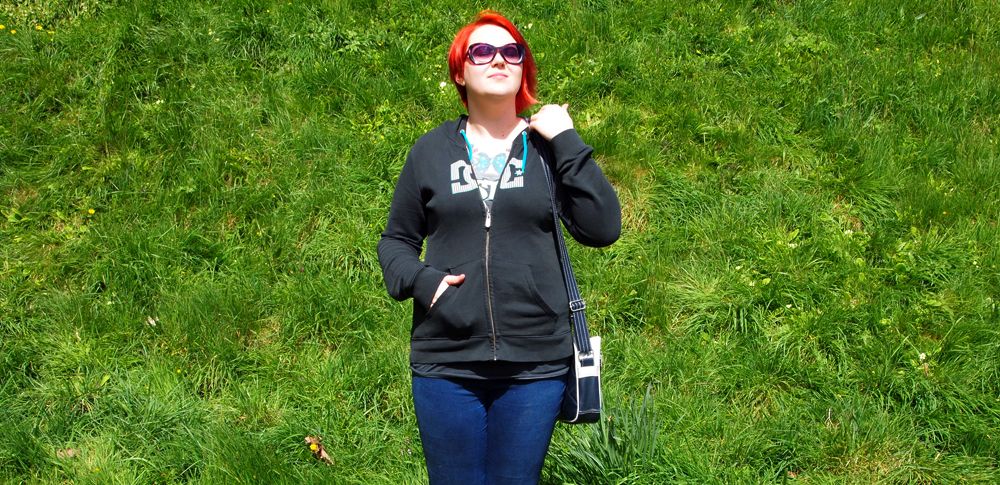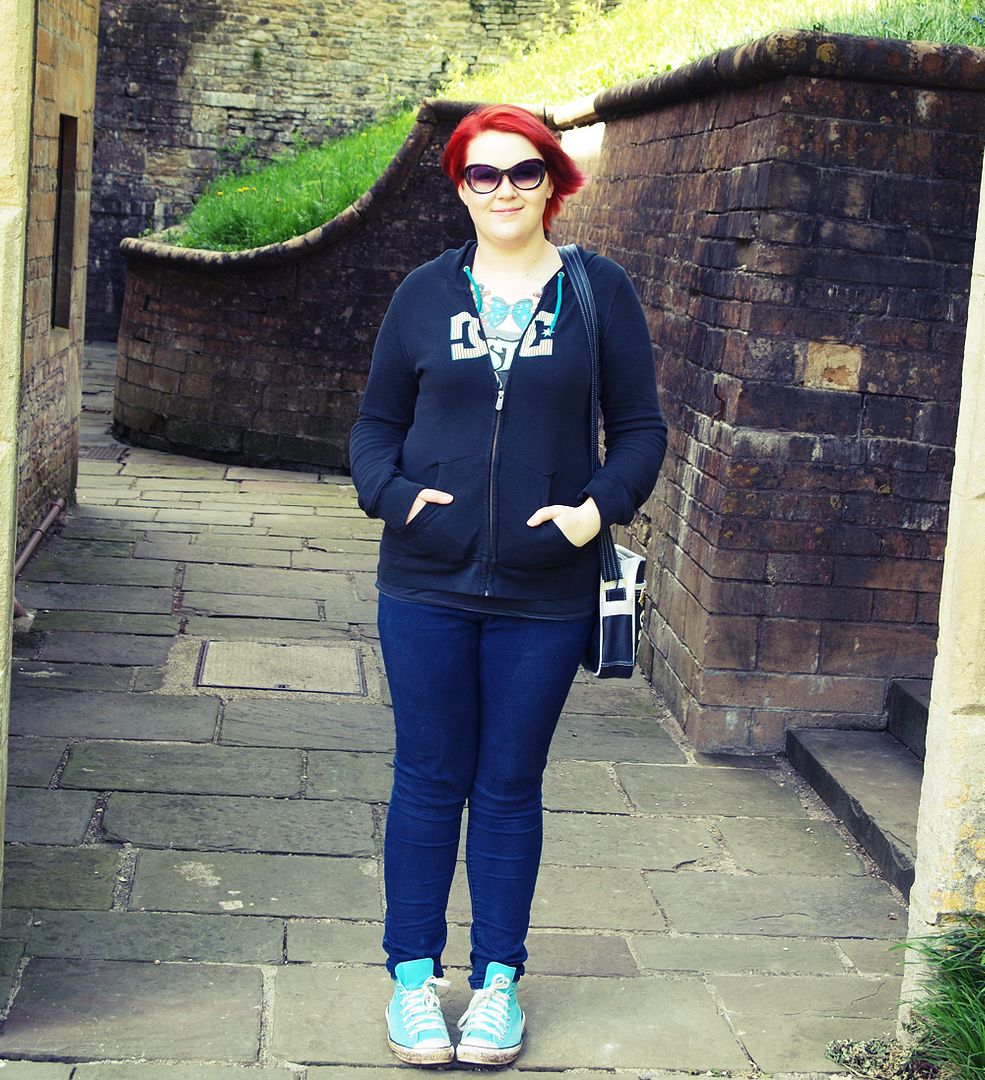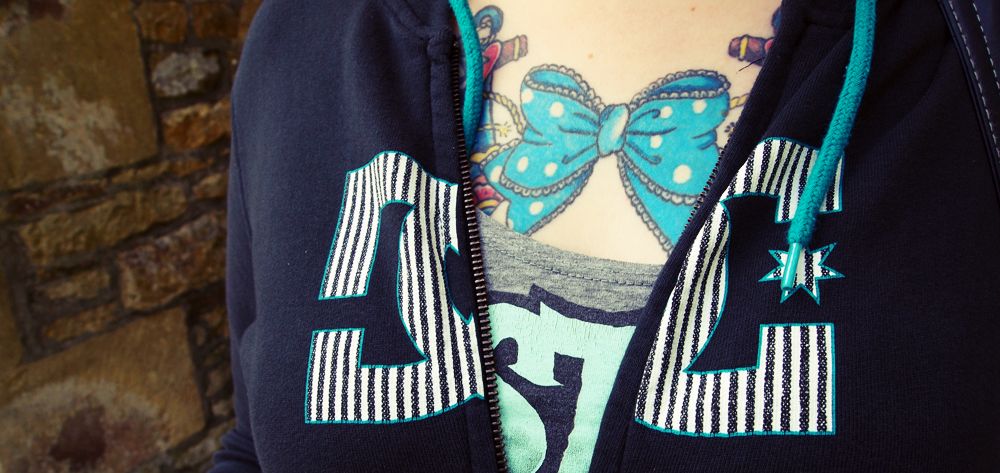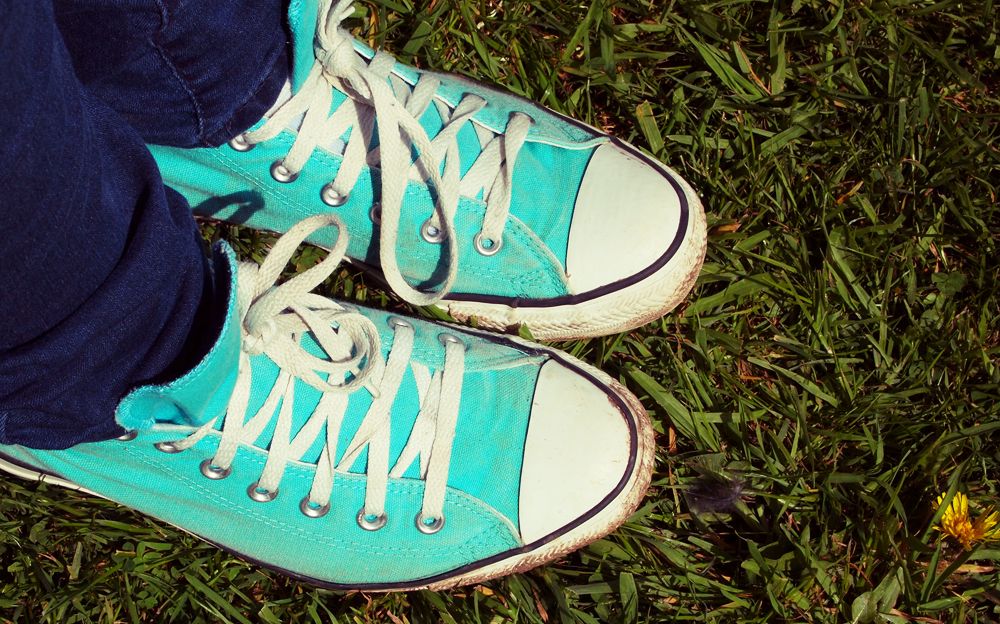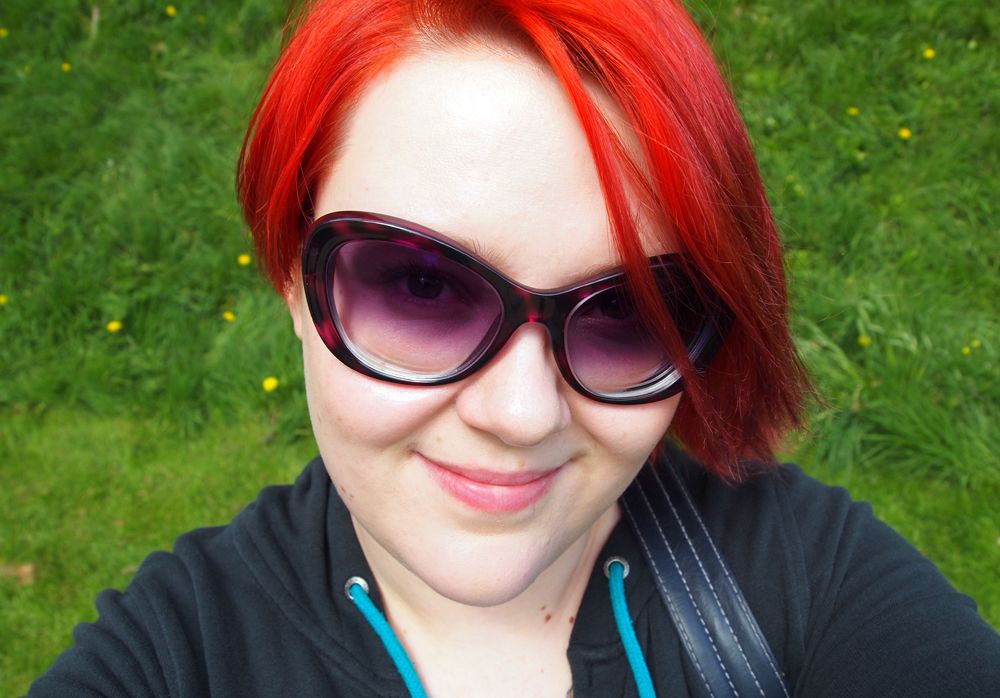 hoodie: c/o FreestyleXtreme / jeans: new look / tank top: new look / tank top: disturbia via blue banana / converse: gift / sunglasses: ?