As promised, here's my giveaway! Thanks to all of you who followed me, it makes my day to see that little number rise! Let's hope it keeps going higher and higher. Without further ado, here are the prizes: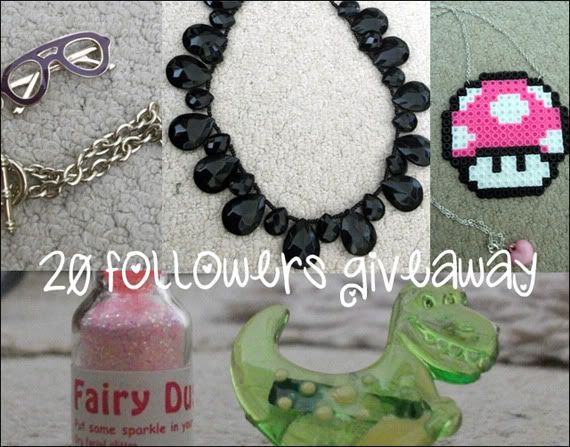 [geek chic bracelet, ji ji kiki jet necklace, junksucker oneup necklace, dinosaur ring and some fairydust for luck]
So here are the rules of the giveaway:
you must be a follower on blogger to enter
comment on this post for one entry
for a second entry blog about this giveaway then comment here again

The giveaway will end on June 26th. Good luck!