I had such a great time today, it was fun going up to Bristol. The Nokia thing was fun but I had to sign a contract to agree not to talk about what I did so no details from me unfortunately. Primark was, for once, not full to the teeth and I had a lovely time wandering the floors for several hours. The only tragedy was that I didn't find any dresses I wanted; not one! How unusual for me. However I did find a tonne of other cutie things I'm going to share with you, that only cost me £20 overall (with a couple other things that is);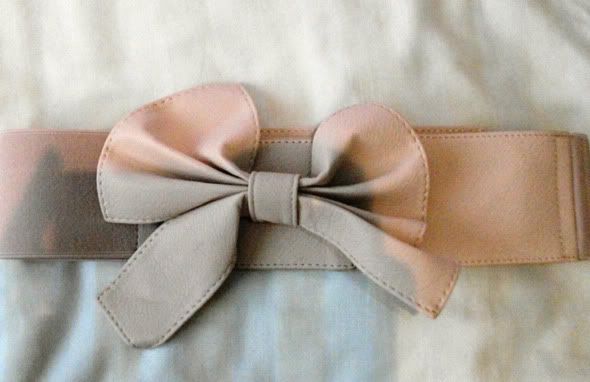 blush bow waist belt £3 - I will actually wear this waist belt, because I made sure to try it
on in the shop and it fits! expect it to appear in many outfit posts to come.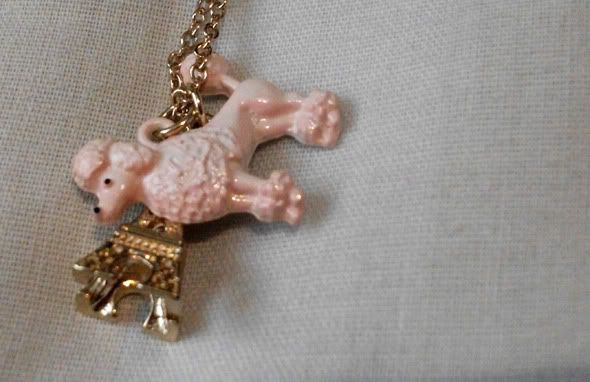 poodle necklace £1.50 - I could wear this with my Parisian
topshop
dress and be totally french and très chic.
pink lady sunglasses £1 - can't see a damn thing when
I'm wearing them but so long's I look cool, right?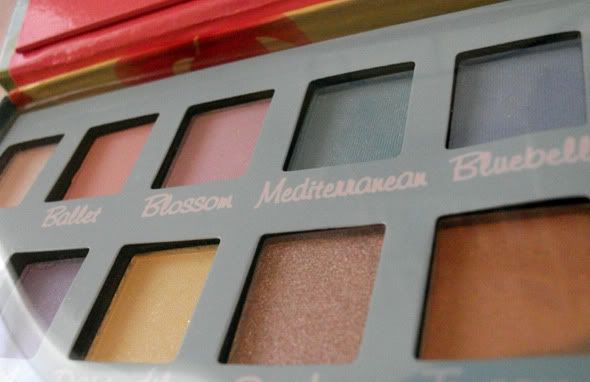 eyeshadow palette £1 - summery peachy colours with cute names!
you have to build up quite a lot for it to show up though.
gold liquid eyeliner 10p - to be honest I only bought this because it was 10p, at least my eyeball will go gold instead of black when I poke myself in the eye with the brush, like I always do.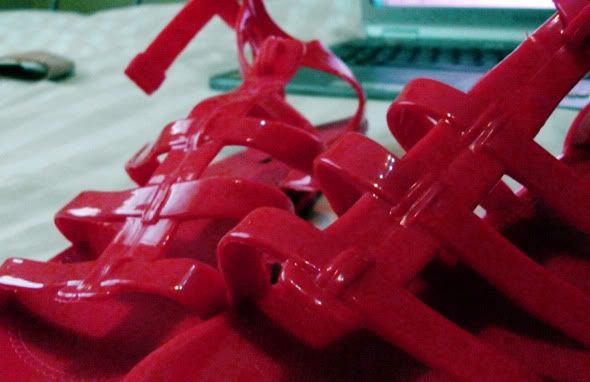 pink jelly shoes £1 - these were from select, not primark, but they had basically the same ones in primark for like £3 so these were a steal! really comfy too. IRL they're a little paler than this.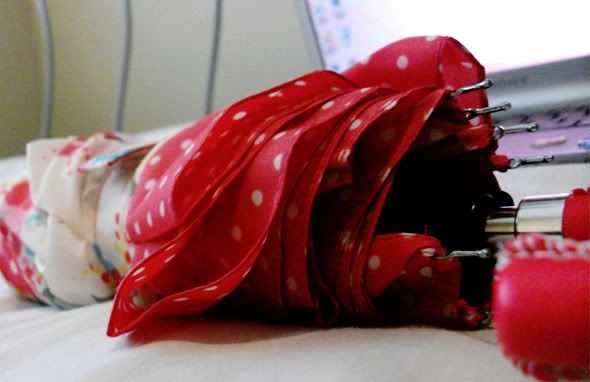 cath kidston style umbrella £4 - it was thunderstorming outside while I was in primark, so
I got this umbrella. of course, as soon as I stepped outside it stopped raining.