This is the last part of my Changing Room Subterfuge instalment, please let me know what you think and whether or not I should re-do this at a later date or just leave it.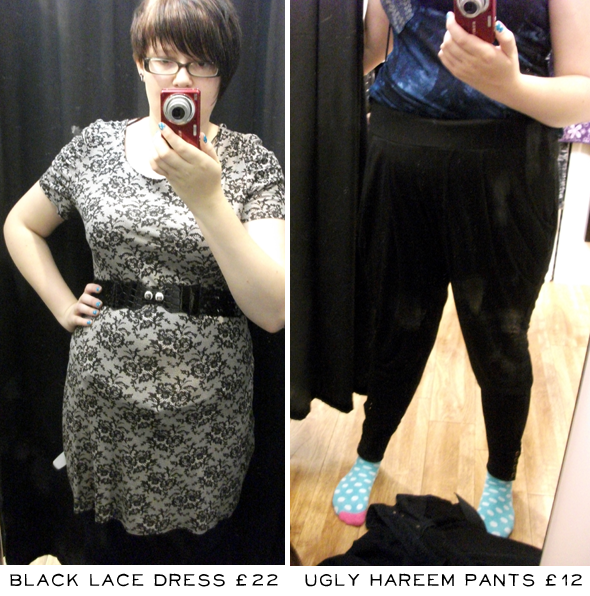 Oh dear. This
first dress
shall now officially be known as the 'stomach shelf' dress, made of some sort of material that makes my belly look like a sticky-outty ledge. It's chubby, but not that chubby! A second 'oh dear' is awarded to these hareem pants for simultaneously making me look dumpy and tubby. Bravo.
(I did not intentionally match my nails to my socks btw)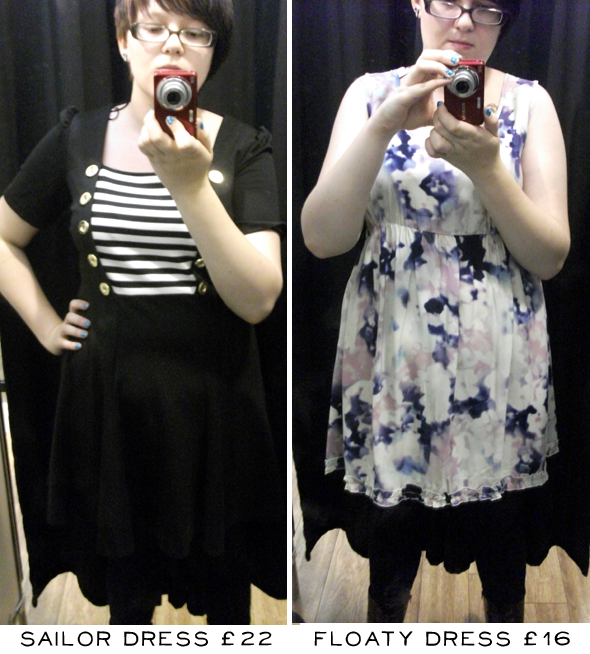 Ahh. I loved
this first dress
- it was a lovely heavy material that would be great for cooler weather, and the slightly padded shoulders balanced me out, plus it has a mixed background of nautical and military. I curse my lack of funds. This second dress (tunic?) was lovely too, though made of a lot less practical (warm) material and I wasn't so sure about the little frou-frou frill, which it could have done without.