I've got several Changing Room Subterfuge posts lined up, but I'm starting as I did last time; with the Mecca of cheap fashion that is New Look. I tried to be a little more diverse than dress, tunic, dress, dress this time so please tell me what you think of this feature and the others, when they get posted. I get a little thrill when I steal into the changing room with my little camera and click away, the staff being completely oblivious the whole time!
Yes, I know, another Maxi dress. I think I have this hideous urge to try them on no matter how bad they look, though actually this one makes me look surprisingly less grotesque than all the other ones - the only problem is boobs, I'm worried if I lean forward there could be a some sort of wardrobe mishap! The crop top was lovely, long enough to be a normal top with high-waist trousers or cute with a white tank top underneath and shorts for a warm day - or with me over a summer dress with girly sandals or converse.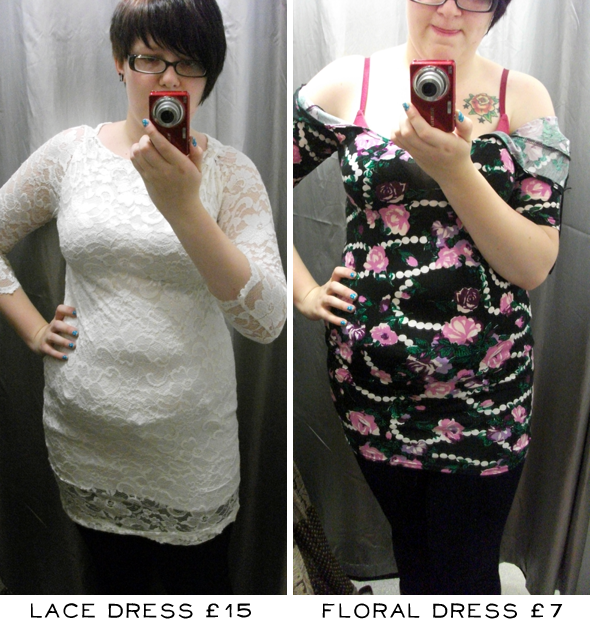 The way I would describe myself in this first dress is 'lumptastic'. It even makes me lumpy at the shoulders where my bra-straps are somehow. Not only that but someone had cut the 'new look' label out of the top so this was obviously someone else's seconds. If this dress was somewhat more... skimming it could look cute. The second dress is loved, until I got to the shoulders - size 16 in New Look seems to either be for the flat chested or katie price-chested, with no midway point! I know I have a narrow upper body, too, but this was ridiculous. Cute pattern, though, in a different style I would have been very tempted.