I read a lot of blogs, in case you couldn't tell. Most of my page is taken up by a huuuuge list of blog names, and that hasn't been updated in a while so there's probably another 15 or so to add still. Obviously, if I'm reading your blog, especially if it's a fashion blog, it's because I like your style, but these bloggers are particular favourites of mine, and inspire me to want to take risks and interesting twists in what I wear;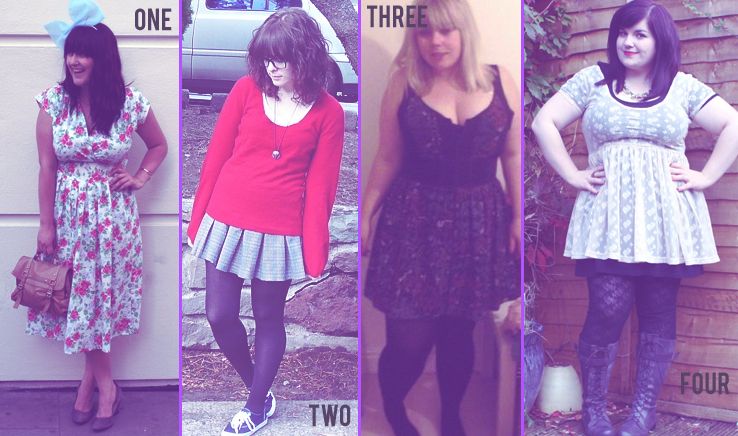 one
; Amy of
Wolf Whistle
always wears the most delicious outfits; in particular I adore the frothy, girly-girl things she throws on but I love the occasional tough look - and you can't help but admire someone who can wear a maxi dress that effortlessly...
two
; Meg of
Bow Ties Are Cool
- geek chic all the way! I adore the girly geeky style she's got going on, and the fact she's a bit of a doctor who nerd (like me!) just adds to her charm. Also, she has the most amazing hair.
three
; Tor of
Fabfrocks
has the most brilliant fashion sense and an amazing figure too, so unfair to the rest of us! She's a lot like me in that she loves prints and quite 50's-ish silhouettes, but she works it a lot better than I do.
four
; Claire of
French For Cupcake
is just adorable, I want to own every single thing she wears! She also has gorgeous hair and a penchant for cupcakes and sweet things, just like me. I adore her use of jewellery because it's something I always forget to utilise myself, though she always looks amazingly put together.