Sometimes I realise, with a blog that's primarily fashion-based, I tend to only show oine part of my personality. The part that likes girly things, cutesy clothes and bold patterns. Not to mention dresses, dresses, dresses! So I thought maybe it's time to integrate a little more of the geeky girl side of me into the blog. Instead of a compilation of cute outfits, these are the comics, games, figures and other geekery I'm currently lusting after;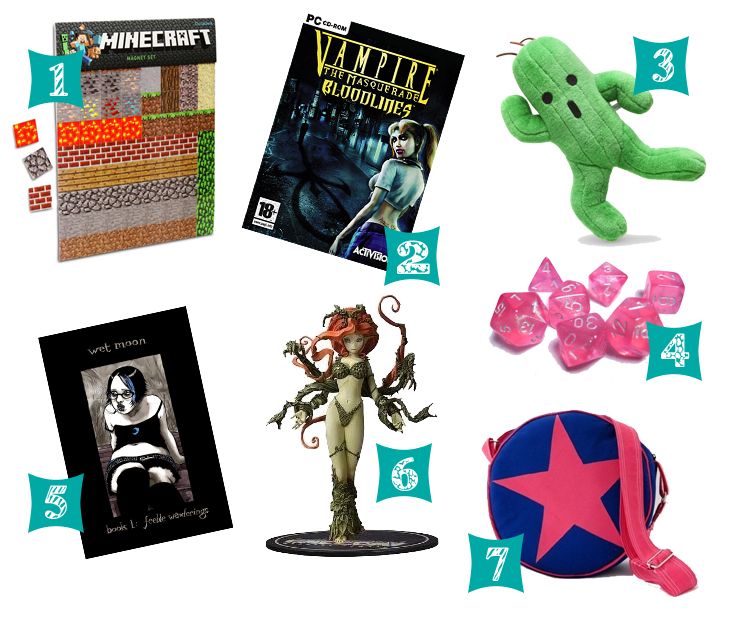 one. Minecraft merch, of any form, but these magnets are particularly cute.
two. Vampire the Masquerade: Bloodlines is a game I've been wanting for a while.
three. Final Fantasy plushes. This Cactuar soft toys is on my want list!
four. Pink Sparkly Dice! okay, so a bit of girliness seeping through there, ahem.
five. The Wet Moon comic series is one I've been meaning to get into for a time.
six. The Ame-Comi figures series. In particular Harley Quinn and Poison Ivy.
seven. Ramona's Bag from Scott Pilgrim. I plan to dress as her for Halloween.