I love my hair. I love being able to dye it different colours and bleach it and mess it about with nearly no negative effect on my hair itself; it never seems to get dry and it's never fallen out, not even after a marathon 7-hour bleaching session at the hairdressers. However, I was a little apprehensive about using this as the dye I had on my hair previous to the red is elumen, and incredibly strong dye which is a moo to get out. I picked the 'extra' pack because I would consider my hair having colour build-up due to the red on top of the pink.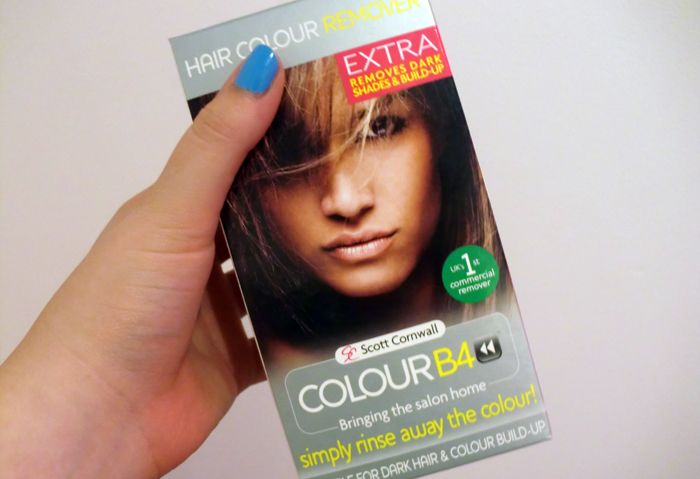 Following the instructions, I used almost a whole bottle on my hair (which was slight overkill but a waste otherwise, you get a lot). The liquid itself is clear though apparently it stains clothing and upholstery. One of the only things about this product I didn't like was the smell; it's very, very strong and chemical and after the hour of developing was up it was giving me a bit of a headache. However, without even washing my hair I could see lots of the colour lifting out already, even though the box states the colour is still there and just 'washes out' when you rinse your hair, due to the dye molecules shrinking. So, after rinsing my hair for 10 minutes, lathering this buffer shampoo in twice and rinsing that for a while, this is the result;


Not bad, right? It's stripped all of the red live xxl dye from my hair with ease and also has taken quite a bit of the elumen too, so you can see patches of hair that had been previously bleached. The box didn't actually recommend using this on unusual coloured hair but I thought the pink was so faded at this point it would be the red I was trying to remove. Overall, I'm really pleased with the result and my hair is ready to dye again! You can grab the 'Colour B4' box from between £10-13 and it's stocked in lots of high street beauty shops.