Last time I got a tattoo, I used this 'hemp' type tattoo balm, and though it went on well I found it just too strong-smelling and not moisturising for my tastes, so when my tattooist recommended la riche's 'tatt splatt' I bought it right away, especially since I've been a fan of their hair products for years too.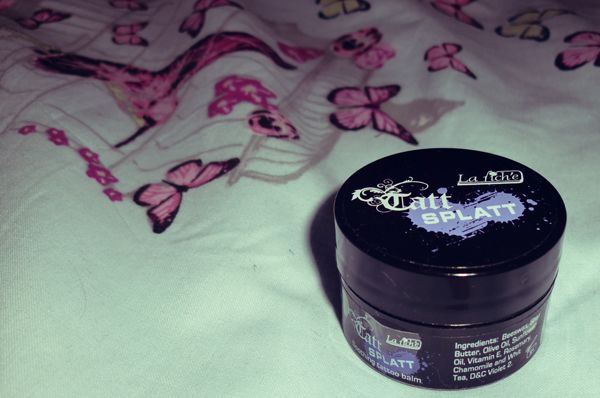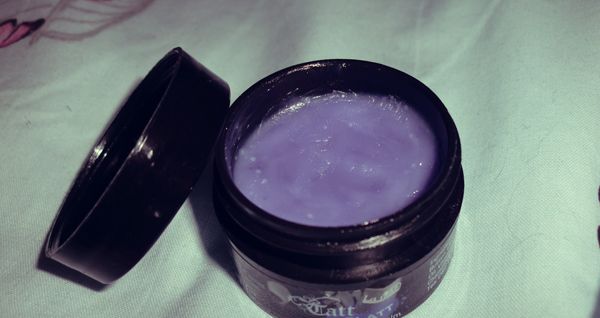 The first thing that struck me was the colour; you can't really go wrong with a nice, bright lilac -y purple though admittedly it isn't the most clinical looking shade. It smells gorgeous too. I've also tried using it as a lip balm and it works pretty well as that also (and gives it extra use as I can guarantee there will be lots left even after your tats are healed), as the main ingredients are beeswax and shea butter. The first problem comes when you attempt to apply the cream. If you're caught out longer than you wanted and you need to moisturise your tats, sanitation can be an issue. The only way to apply if using your fingers and unlike something that comes from a tube you can risk contaminating the whole pot with dirty fingers.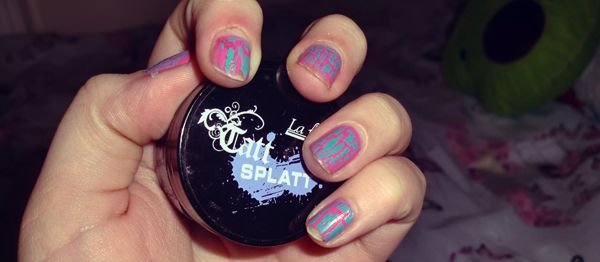 Another issue is the consistency; it's pretty hard, which makes it very difficult to rub onto a scabbed tattoo without causing damage unless rubbed between your fingers for ages to warm it properly (which you are not told to do in the instructions.) however, once you've got it on it lasts ages and you probably will only need to touch it up occasionally. I've also found it works really well to brighten up older tattoos as well. Overall I'd give it a 4/5.