One of the highlights of the blogger party was the mini fashion show put on by
boohoo.com
; there were some truly drool-worthy clothes in there! I took lots and lots of pictures and can I just say, the styling on the models was amazing! Some beautiful hair going on here as well as make-up. Here were some of my favourite picks;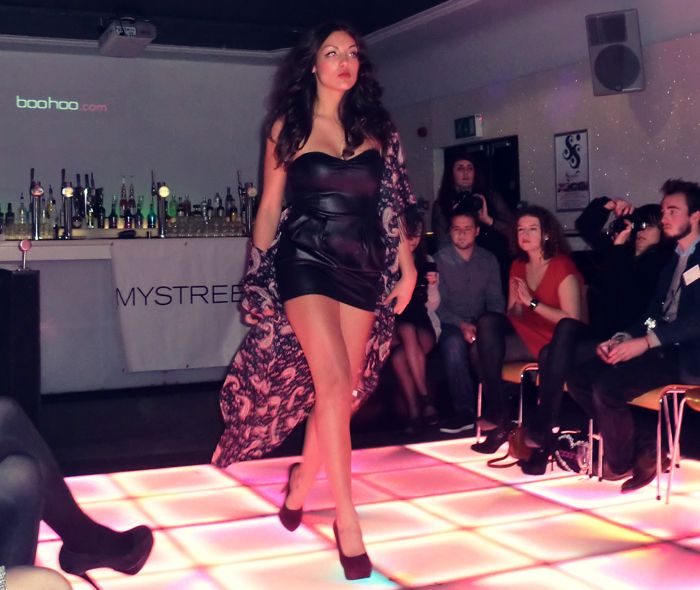 This
fake-leather-type dress
was lovely, though I'm not sure I could pull it off myself! I love the idea of teaming it with a floaty floral type jacket as it takes the edge off the punkiness a little. Not too keen on the shoes, a little blah for me.
I loved
this dress
; very simple and elegant but draped enough to be flattering and short enough to work with trousers too if you wanted. I love these heels but unfortunately the models proved to us they can be very hard to walk in; the poor girls were stepping like show-horses to keep them on their feet!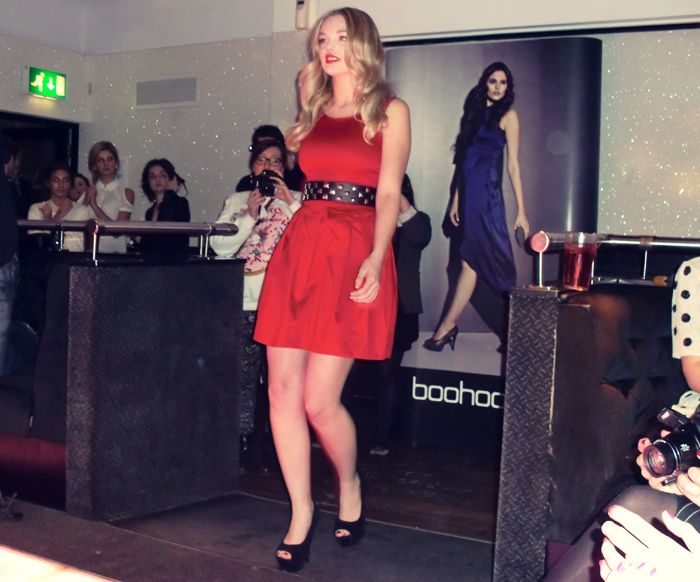 The best for last; I adored this
little red number
, I think it is the kind of thing I would wear and wear, especially with the slightly punky belt. Swap out the peep-toe heels for some DMs and ta-dah! A very 'me' outfit.