I know I'm late on the bandwagon for this one (as per usual) but I'm so in love with this polish! Seriously. It makes the prettiest, unique patterns and I already reckon it's going to be at least as popular as crackle polishes. I picked mine up in boots for the lowly sum of £5.99 plus a free hide n' chic concealer and I know I'm going to get a tonne of use out of it!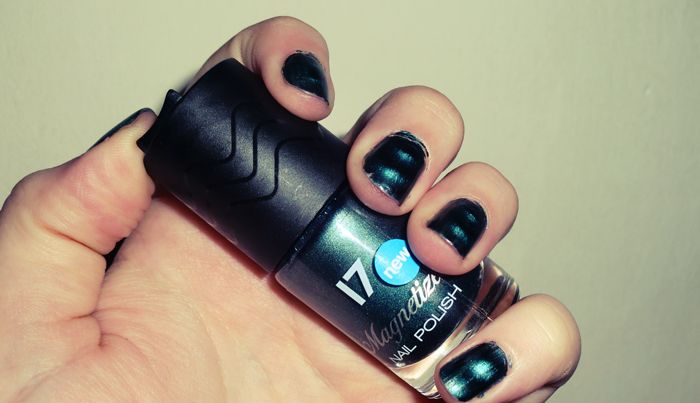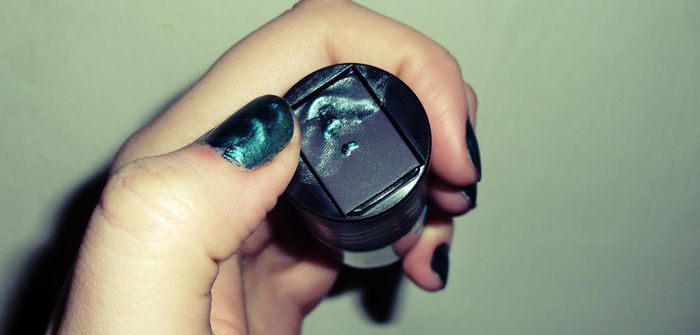 The magnet is on the lid of the polish bottle and can be removed so it can be held over the nail; there's even a little curved section to rest your cuticle on but as you can tell from the picture my fingers were none too steady and on the first attempt most of the polish ended up on the magnet. A word of warning though; you need to paint one nail at a time then use the magnet otherwise it will dry and you will have to start over.
What I find most clever is the way it works; there are tiny magnetic particles within the polish that react to the magnet, creating the effect you see. The way the curved lines darken is pretty, too. I like my beauty with a bit of science attached. Oh, and please excuse the messiness of my nails as per usual, I am super lazy and just wait for the excess to fall off in the shower/from washing the dishes.