I'm not very high maintenance when it comes to any sort of daily regime but two things I always use are toner and moisturiser after a shower. Having run out of my last moisturiser (usually whatever is aimed at keeping spots away/the cheapest in the shop) I noticed this at 1/3 off in Sainsburys and being bigger than the other ones available at the price (why do they make them so small?) I picked it up with my weekly shop. I love the packing which is why I spotted it in the first place, modern and girly.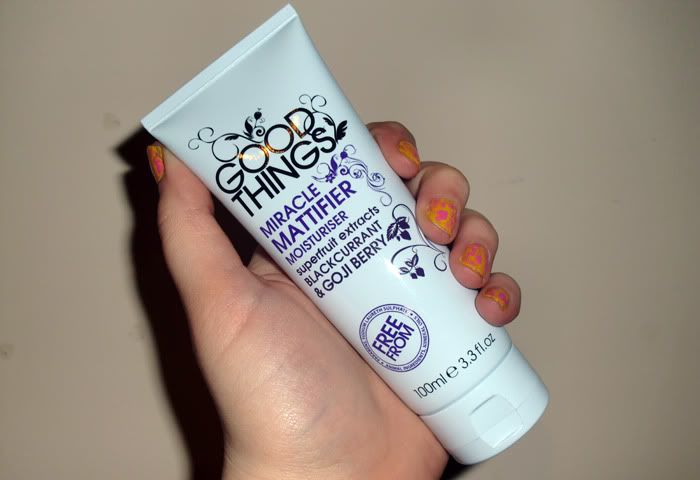 The first thing I noticed on putting it on my hand was that the smell is very strong and artificial; I wasn't expecting this as the tube states all the things it is free from, and made from 'only good things'. The second thing I noticed was how thick the moisturiser was. It was a slight struggle to get it out of the tube and in comparison to other ones I have purchased very bulky and heavy.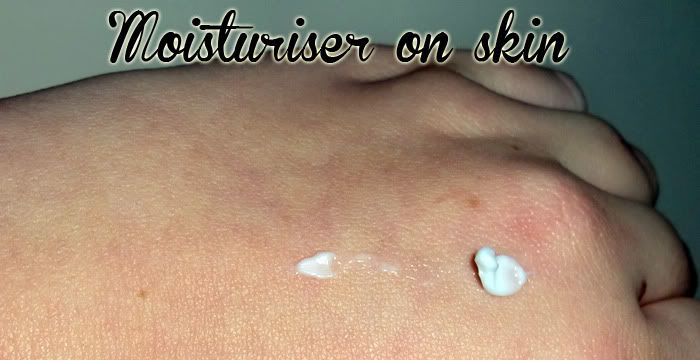 However, once rubbed in it felt a lot lighter and a little goes a long way. I'm not sure about mattifying properties but the skin on my hand does feel a lot softer and more hydrated. This cost £7.99 and even though it feels great on my face (I haven't needed my eczema cream since I started using it) I might be hesitant to purchase when I run out due to the lower prices of other brands.