So, I went into town yesterday for the first time since before Christmas. And obviously, I caught the tail-end of the January sales and was immediately pulled into a world of insane bargains and sparkly party pieces going unloved. No prizes for guessing what ended up in my basket. If you know me in any way, it's pretty obvious!
New Look Inspire Polka Dot Wrap Dress, £12 (+ student discount)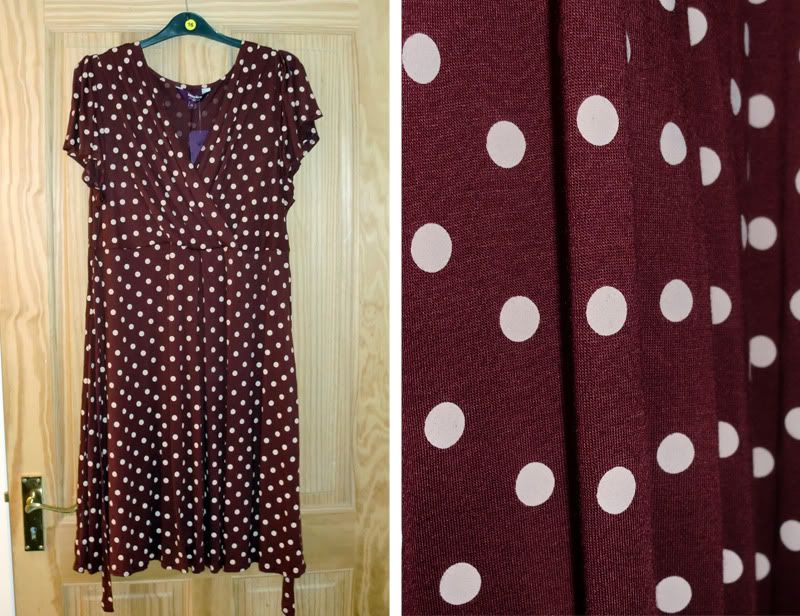 I kept coming back to this dress when it wasn't in the sale but I wasn't quite willing to pay £25 for it; half price is far more reasonable! There were no 18s left so I went for a 20; a little big all over but the waist has a tie and I can wear a tank top to make up for the slightly large neckline.
Topshop Blue Patterned Bodycon Vest Dress £5 (+ student discount)
I'm into bodycon vest-type dresses at the moment; not so much on their own but they are wonderful layered with a baggier or cropped top when it's cold or even to hold you in as a form of (MUCH cheaper) controlwear under some of your more fitted clothes.
New Look Inspire Retro Tunic/Dress £7 (+ student discount)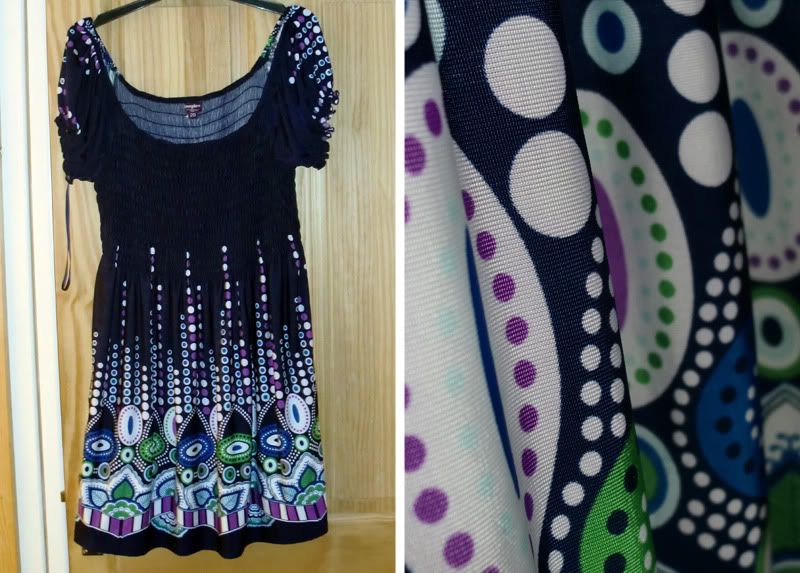 When it comes to shopping, I have no shame. I will merrily browse the mens, womens, kids, petite, tall, plus-size and maternity sections and if I see something I like (that fits) I won't let some silly label hold me back. This tunic looks lovely on and because of the shirring fits me pretty well even if it is a little large, also a size 20.
River Island Floral Cord Shift Dress £9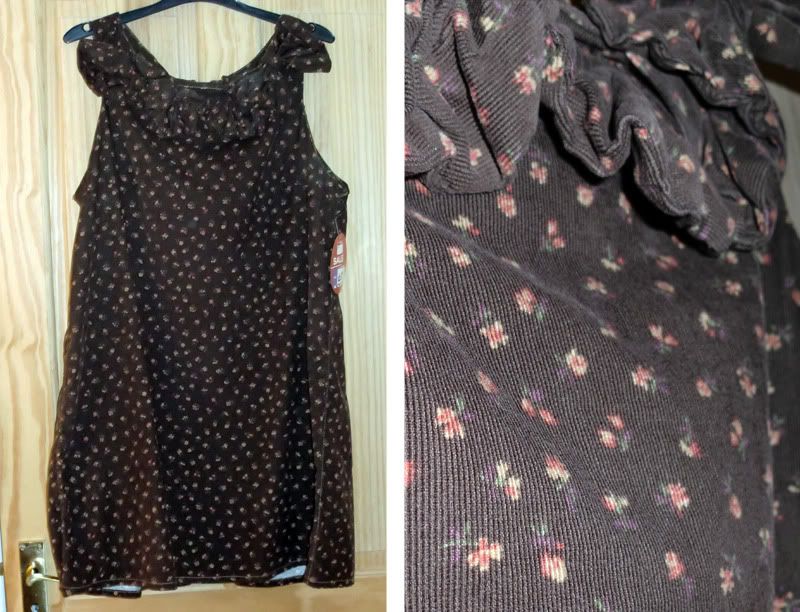 This dress reminds me of being a little kid! I was forever in cord and denim pinafores and dungarees, so this dress is pretty nostalgic. It would also look super cute (and be super warm) with some thick tights and brown boots but just as sweet with thin tights and basic flats. Love!