Recently I participated in
Char's
Random Acts of Kindness swap, and I was paired with the lovely Elise of
Foof & Faff
and I received the most wonderful parcel off of her! Check these goodies out (so lucky!);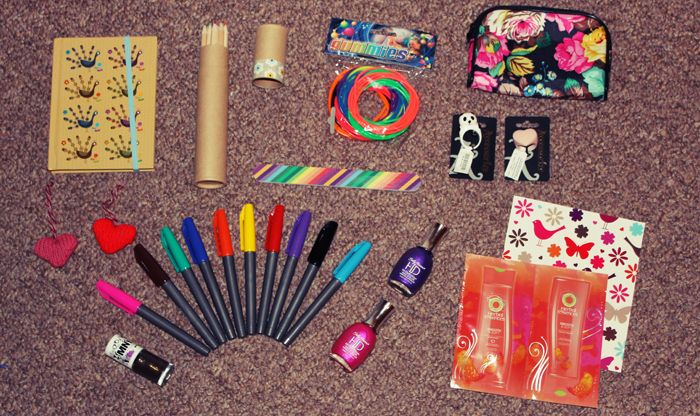 all the goodies together, can you believe how much there is?! there were also some sweets too but they didn't last the couple hours before I took these photos ;)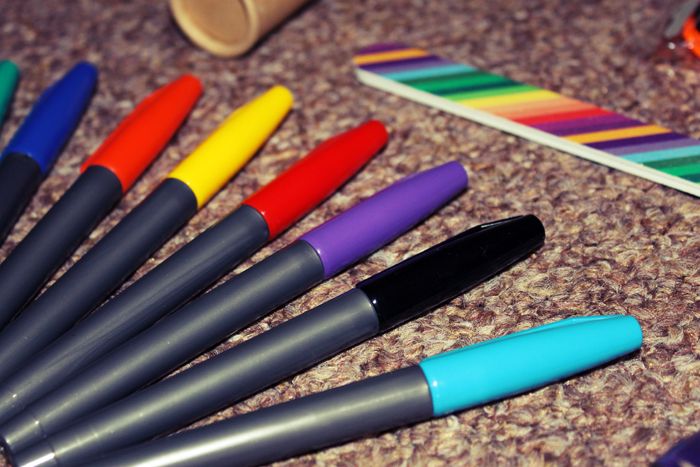 A rainbow of markers! These will inevitably be used in nail art at some point, as all my markers are.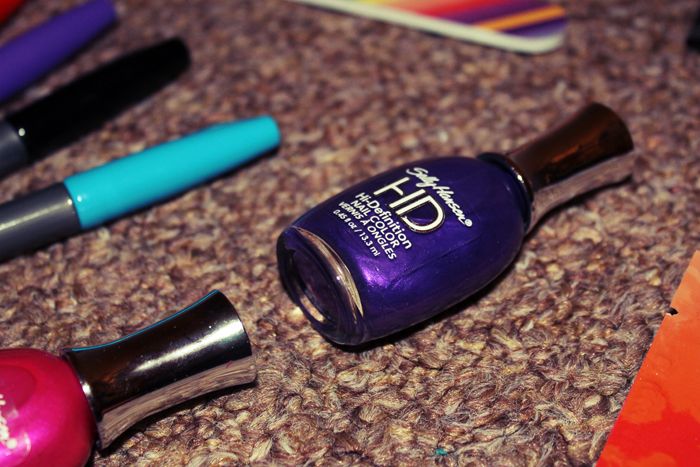 Some lovely nail polishes. I'm such a child that I had to stick all three on the day I got them! Ha.
Panda Ring! These are just adorable.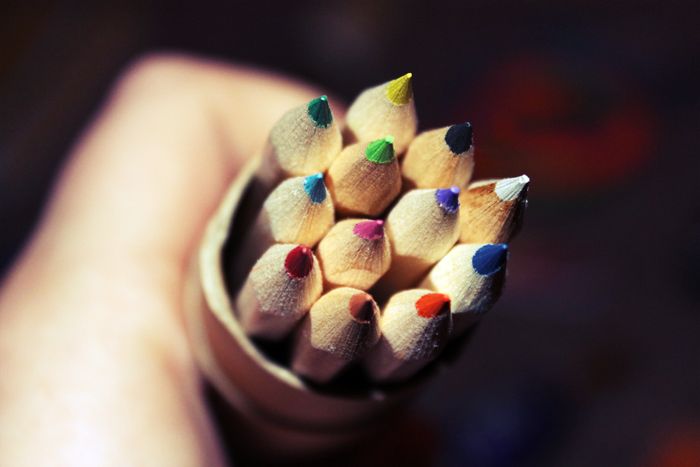 I want to get back into paper-and-ink illustration so these are perfect for me, and the container they came in is sweet.
Apologies for the HK plaster (managed to stab myself in the thumb), but how sweet is this little heart charm?! It also has a pink twin.