By blogger and fashion standards, I'm what is considered 'plus sized'. By my standards, that doesn't mean much but I definitely know if I hit the beach this summer I wouldn't be comfortable in a teensy bikini (though to be honest I would have the same issue if I were a size 8 I think!).
'Large' swimwear
is generally either unflattering or
black.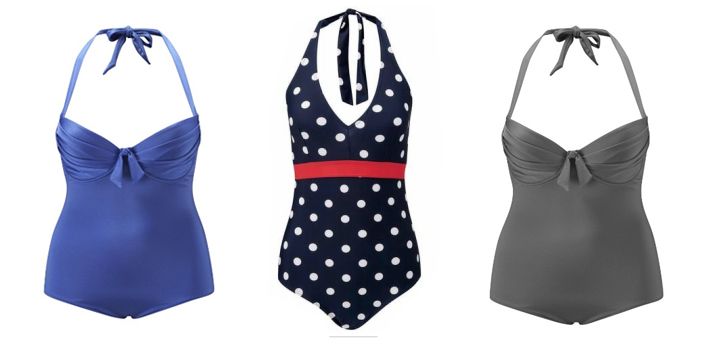 Why does being over a size 14 mean I can't wear pretty patterns and cute cuts? Why does it mean I have to have a weird ruche over my stomach that is meant to be slimming but really isn't? These swimming costumes challenge these constrictions though, how sweet are these? Vintage chic!