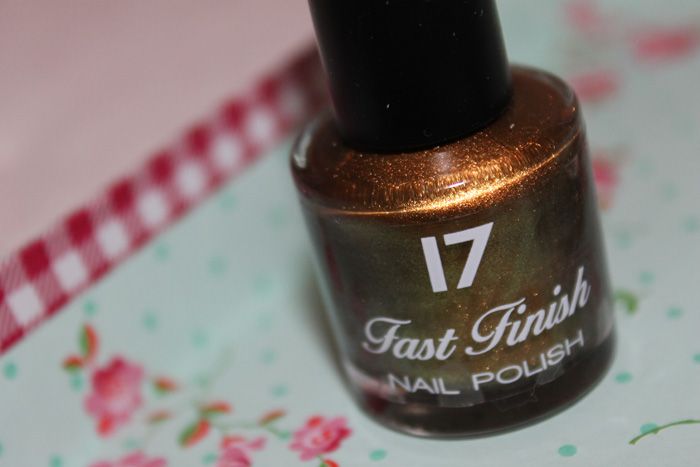 17; Fury
- a lovely red-orange-gold polish, it feels like it has so many dimensions to it and I love the way it's slightly two-tone. It would look great with gold crackle polish I think.
Collection 2000; Angel Wings
- this is such a pretty grey! It applies really nicely for collection 2000, a brand I don't really enjoy nail polishes from usually. It looks great with white polka dots.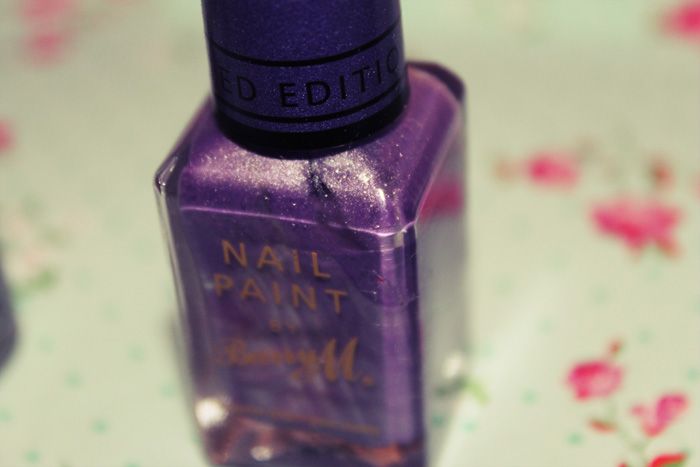 Barry M; Lilac Nail Effects
- This is my go-to 'lazy' nail polish because it's quick and easy to apply and looks great with even one coat if you don't have much time.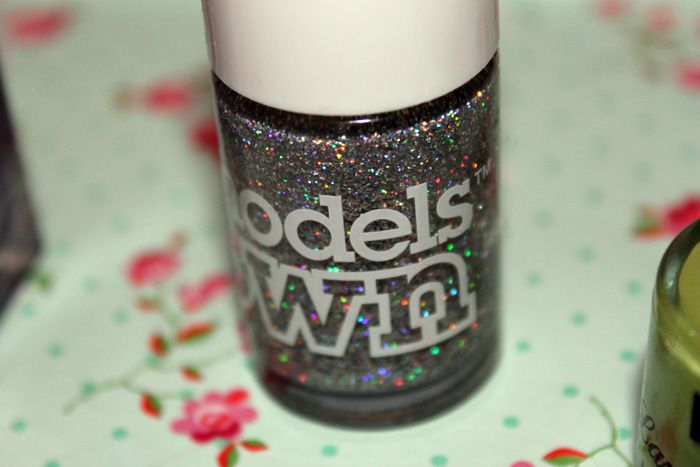 Models Own; Juicy Jules
- glitter polishes are a pain in the arse to remove so I always wear this on my toes. I got it for something like £1 in a blog sale and I love the rainbow glitter. So pretty.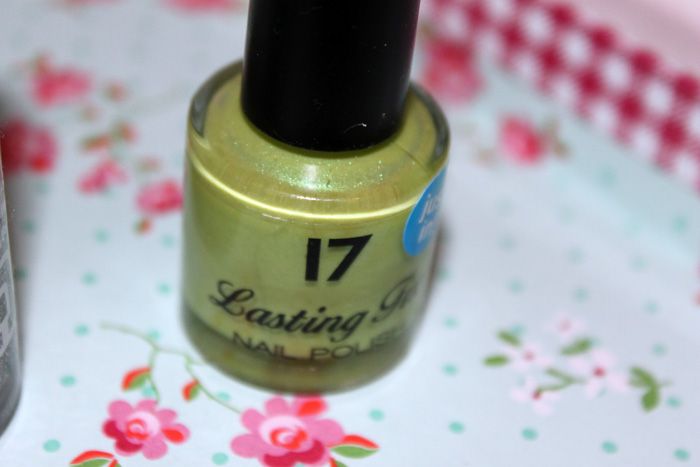 17; Juicy
- the photo really doesn't do this colour justice, I've never seen a green quite the same. It's almost a pastel lime green with a more emerald green sparkle which unfortunately doesn't show up that well on your nails. Still a lovely colour though.