I'm a fan of comfy shoes, and sneakers and so on are a particular favourite of mine when it comes to casual outfits, especially with jeans. I've always worn converse but recently a different sort of
trainer
has wormed it's way into my heart;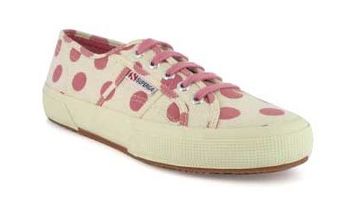 How pretty are these?! I never thought I'd say that about comfy shoes but these ones from
Superga
are just perfect. I love the dotty print as well as the big white sole that makes it look a little different to converse and the like. I can imagine they would be incredibly easy to wear too.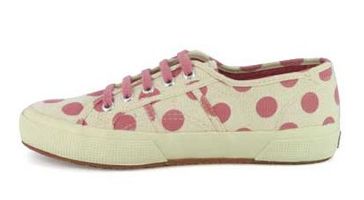 Like I mentioned previously, these would be great go-to
shoes
for 'jeans days' but could also be dressed up! With shorts and tights they would look very sweet and super summery with a short dress and bare legs. Too much cute.