This baby has taken the blogging world by storm recently, so I thought I'd jump in and do my own little dedicated post too; and I've got to say there's not much I don't love about this product! The size is a fair bit smaller than I thought it would be but it's a great size for your handbag, only costs £4.99 and should last a fair while, which is great considering the amount of cotton wool and nail varnish remover I get through. Here's the real test: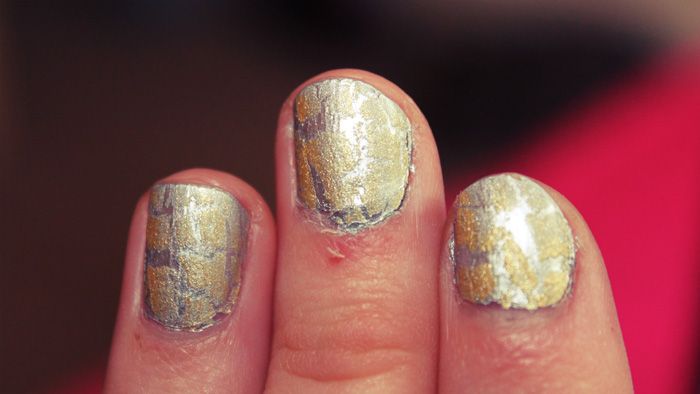 These are my nails prior to using the 1 second nail remover. If you're interested, the polish is Barry M silver foil effects and gold sparkle crackle. This is base coat, two silver coats and one crackle coat.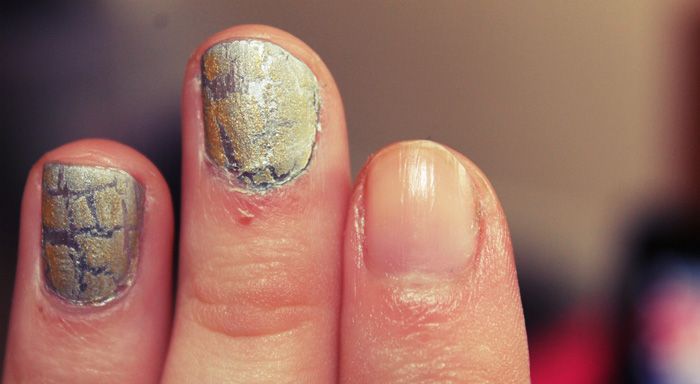 And this is the result of using the Miracle Nail Polish Remover. I'm very used to having little bits of polish left around the edge of my nails so the fact there was none was a nice surprise, and the nail feels moisturised and smooth too. I will say this though; it did not take one second to remove the polish. I put my finger in the hole (sounds dodgy..) and twisted and though a lot of the polish had come off first time a lot still remained. It took an extra 5 seconds or so to remove the excess.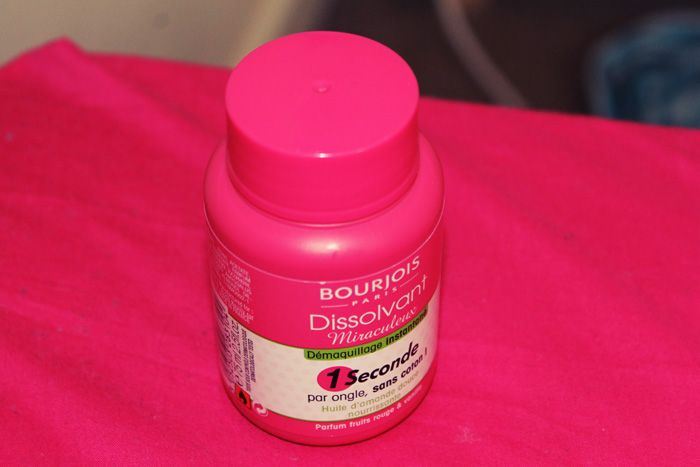 As well as it passing the test with flying(ish) colours, I really like the design of the bottle too; the bright pink is nice and as previously mentioned the size is compact which is great for travel. I do wish the bottle stated how many uses you would get out of it but that's something I'll just have to test for myself - I use a LOT of nail polish remover.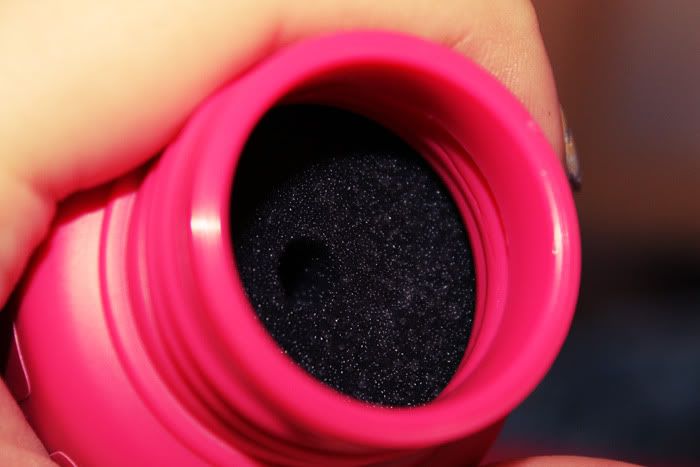 And finally a quick photo of the inside of the bottle; I know only a couple of bloggers bothered posting the inside so I thought it would be quite useful if you are considering whether or not to buy it. When you put your nail inside the hole you can feel the liquid around it but it's obviously the sponge that's saturated as there's no liquid noise when you shake the bottle.