When it comes to flats there are two things that are very important to me; wearability (not a real word?) and style. These ballet-style
flats
definitely have both. I love the Melissa brand as a whole and though I'm yet to own any of their shoes these might be the first pair I try; if only because white dog hair won't stick to black plastic like it would canvas!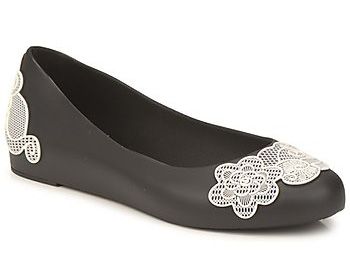 Melissa
is a brand I find really intriguing; a couple years ago when I heard about plastic shoes I thought immediately of the original crocs monstrosities but nowadays pretty jelly sandals and bright saturated colours come to mind. No to mention these are endlessly useful! I've gone canoeing a couple time with the boyfriend's family and these are both waterproof
and
have grip, both of which are fairly necessary.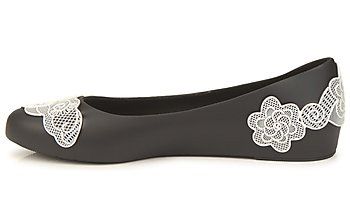 I think my favourite design element on these
shoes
, however, is the adorable lace pattern! For some reason I'm really reminded of those little plastic 'handbags' you could get in the 90s for easter eggs and things? Maybe that's just me but something about the plastic lace feels really nostalgic and looks adorable on the contrasting black too.