I love fancy flats and cute boots, but some days it just feels such a relief to wear something completely
simple
and comfortable from the moment you put them on. And don't these
flats
just look so comfy whilst still being adorable? The broderie is really on-trend and incredibly sweet when combined with the pastel hues.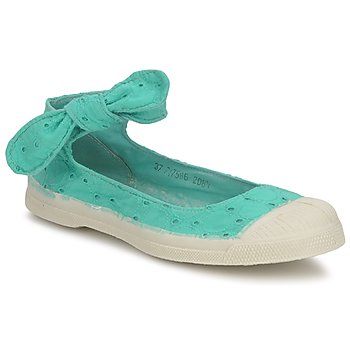 Bensimon
is not a brand I'd really heard of before but having a look through their collections there is a large emphasis on design taking a backseat to colour; lots of understated pumps and cute sneakers in a vast range of colours rather than a couple very heavily designed pieces which is quite refreshing these days.
So, what would I wear these
shoes
with? I think these would look adorable with a matching broderie summer dress in a different hue for a matchy look, or played down super casual with some cropped jeans (like my much loved pair that are often featured) and a light floaty top.
What would you wear with them
?