Even though the weather is still hot (I even wore flip-flops the other day!) I'm really looking forward to autumn-winter; I like layering and I'm fed up of having to sleep next to a fan every night because my tiny room gets so warm.
Skechers
have got a really good A/W collection out and these are one of my favourite pieces;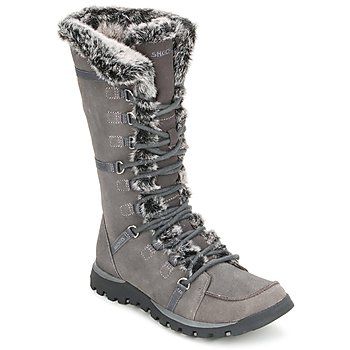 The Grand Jams are great for colder or icy weather. Not that there's ever a huge chance of snow or ice in the SW by the sea but when I do visit Stoke there's always a chance of snow as it's so much further up the country. These
boots
have a great combination of grip and warmth whilst still being nice to look at.
Grey when it comes to
shoes
is one of those colours that's very neutral and universal; it would look equally good with white tights and a colourful dress or with a monochrome outfit of black skinnies and black jumper. I could definitely picture myself stomping around in these!