This review will just be my opinions on the item. If you want my review of the service please read this post.
The second item I picked from the Curvissa site was the M.I.M
Leaf Print Tea Dress
, priced at £59. When I spotted it on the site I fell a little in love and put it down as my first choice like a shot. When I received it I was really excited too, The fabric is lovely and thick, luxurious feeling, and the pattern is vibrant and pretty. And then I tried it on.. oh dear, where's the waist? In the photo on the website the model's waist was clearly defined and on 5'9 me the waist appears to be practically below hip level. Maybe sizing down would have fixed the problem slightly but somehow I don't think so. After belting the waist with a cheap primark belt it looks a little better, but I'm not sold to be honest. It's a shame because I was so looking forward to wearing it and it just doesn't flatter me at all, even with the shapewear I have on in these snaps. Oh, and also I've included some closeups of my new shoes because they are too pretty to pass up!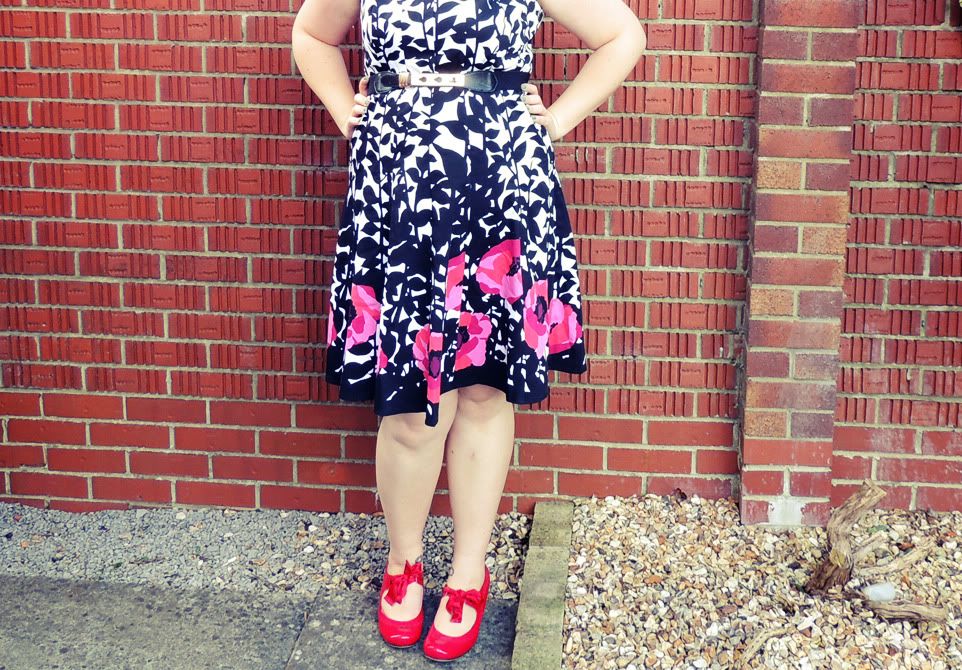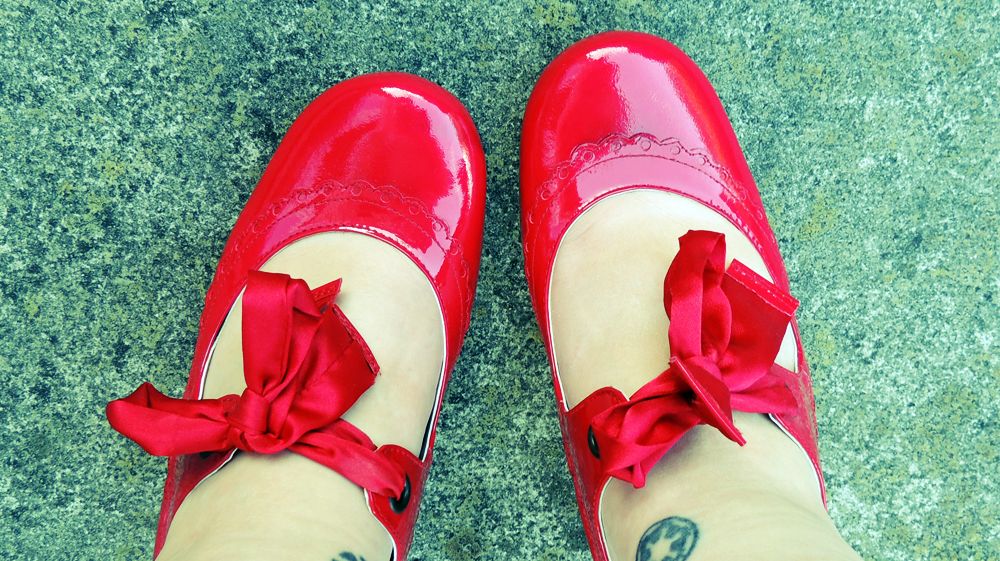 dress: c/o curvissa / belt: primark / heels: hush puppies