I've been on a little bit of a menswear-as-womenswear androgynous kick as the moment, and these shoes are no exception to that current trend of thought.
Brogues
have fallen a little out of style since the last few years in favour of slipper shoes or flatforms but they're still a love of mine, not to mention a good pair can make your ankles and legs look great.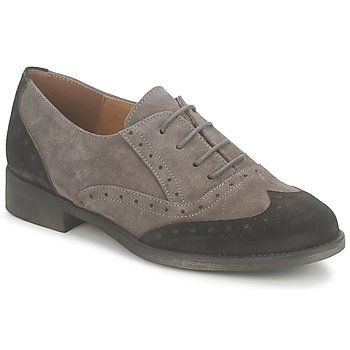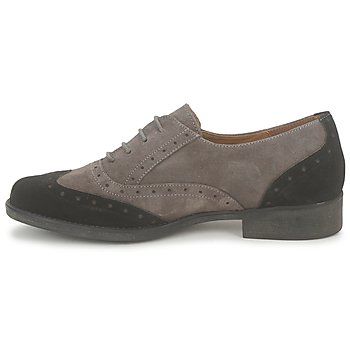 These brogues are from
Betty London
, and whilst they are menswear inspired there is still something very feminine about the design as a whole; something about the soft, brushed greys in combination with the rounded toe gives a little bit of a girly vibe that means they would look great with tights and dresses as well as skinnies or leggings; anything tight on the leg to make them stand out.
There's something very luxe about the design of these as a whole too; these
shoes
might be considered flats but their little stacked heel and the preciseness of the perforated edges are those little details that make the Zardik brogue feel more than worth it's money, not to mention that they are made of real leather.