If you know me at all by now, you will know of my love for all chunky, clumpy shoes and
Dr Martens
always
head the top of that list. What's not to love? If you can't afford the real thing you can even get dupes in loads of stores like H&M or New Look but personally I'm a big fan of the originals, particularly the limited edition designs that get brought out every now and then.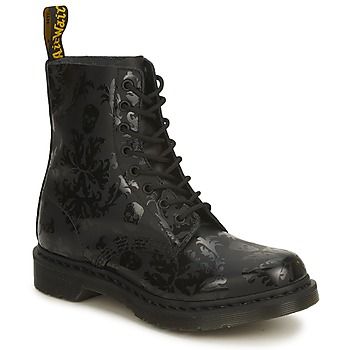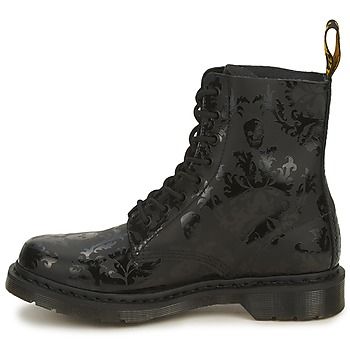 These
boots
are named 'Cassidy' and come in both this more subtle black and a burgundy red, making them a great choice for the autumn/winter seasons. Whilst they do have the classic docs shape and style there's the noticably eye-catching difference of the rococo-grunge style floral skull print featured over the boot in a shiny fabric over the matt leather of the shoe itself. There's something about this pattern that gives these boots that little bit more of an edge and with a price tag of £137.99 it
did
need something that little bit extra to justify the price.
You can guarantee with these
shoes
, as with most Docs, that even though the initial buying cost is quite high these boots will last an absolute lifetime with a little care and in a couple years time it will be nice to know that your feet are so fashionable that what they are wearing is no longer made! There's a big trade in old limited edition Dr Martens (e.g. the guitar/skeleton prints) so it's always worth getting them whilst the price is low-ish.