I love, love, love
Irregular Choice
as a brand. When it comes to heels, they are absolutely my favourite and first-pick for most occasions. Which makes it a little heartbreaking when it comes to actually buying them and finding that they are generally too small for me. However, this isn't always the case and a couple of their styles do fit me fine; and maybe this style could be one of them?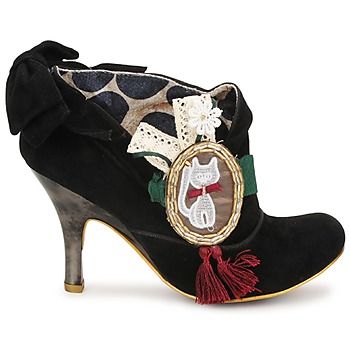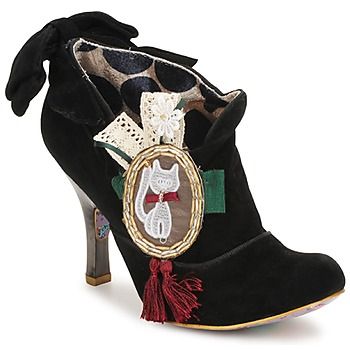 These
heels
are called 'Silly Tilly' and they come in both this lovely black and a rich jewel-tone purple. It seems when it comes to IC's autumn/winter seasons there's a lot more of an inspiration from cute critters and animals as opposed to their spring/summer collections that are more print and pattern based. I've got to say I love all the cute kitten-inspired designs this winter has brought, and the embroidered cat cameo on these is just the right side of kitsch.
These booties are great for the cooller weather, with the high sides you could stick on some cosy thick socks over some woolly tights, slip on these
shoes
and be ready to go in no time, or alternatively these would look just as good over skinnies or leggings, with a nice warm coat and cute knitted hat. Not to mention on a night out these would still look amazing with a little dress but keep your feet that bit warmer.
What would you wear with these boots?