Since this is my first Christmas of not-being-a-scrubby-student, and rather being an employed-grown-up(ish), I have a rather swanky Christmas party that I will be attending when December rolls around, and this year it seems to be looming
very quickly.
And as everyone knows, the most important thing about a Christmas Party is the chance to wear one of those fancy, swishy new
formal dresses
that are popping up all over the high street in preparation for winter with velvet (ooh!), sequins (double ooh!) and shiny bits abound.
Though for some reason there's a correlation between winter
evening dresses
and hems rising higher than any other time of the year - you don't really hear of many winter maxi's do you, it's all mini (I do mean mini, I'm looking at you ASOS!) or midi if you look hard enough. I'm more inclined towards the midi side of things personally, and I've been scouring the shops and online for something that's appropriate, both in terms of decency and glitziness, and
me
enough that I don't feel out of place. Here's what I've narrowed it down to so far, but I'd love any suggestions you could throw at me!;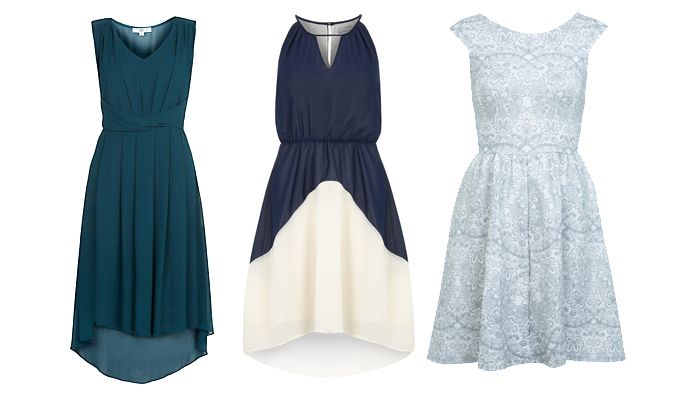 dresses from new look / dorothy perkins / miss selfridge