I headed down to Cribbs at the end of November (not quite beating the xmas rush, it was more than a little hectic!) with my lovely best friend Sophie and her fiance in order for them to do their wedding list and me to have an excuse to nosey around the other shops whilst they did so ;) of course, I ended up in Lush because I'm a complete addict to their products and can't resist their skincare/face range especially (since I'm not one for baths at all I don't even look at that part of the store). This time around I grabbed a proper haul including a couple repurchases. Here's what I nabbed;
This stuff smells absolutely brilliant - I find the fresh smells of the Lime and Grapefruit really stand out and when you apply it to your face it really feels like it's actually doing something though it may be a little rough to use all the time on your face. Great for a once-in-a-while exfoliator though, and it'll take me forever to get through this tub.
This cleanser is insanely messy. Again, it feels like it's doing a job but I have to apply it actually in the shower so as not to get it all over the floor, the side, the sink, in my hair... The idea is that you scoop out the clay-like cleanser and mix it with water to make a paste but because of the charcoal it really does get super messy. It's a great product but maybe not a repurchase because of all the hassle.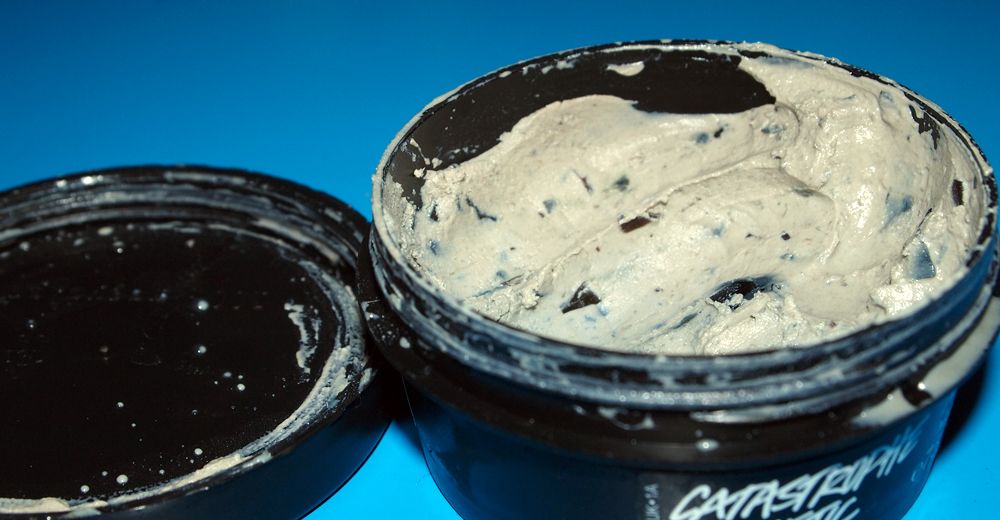 Catastrophe Cosmetic 75g / £5.95
I chose this face mask as an alternative to the Cosmetic Warrior mask I purchased last time. In all honesty they are both good but I prefer the latter due to it making my face feel a lot cleaner and fresher, so I'll probably switch back to that one when it comes down to repurchasing.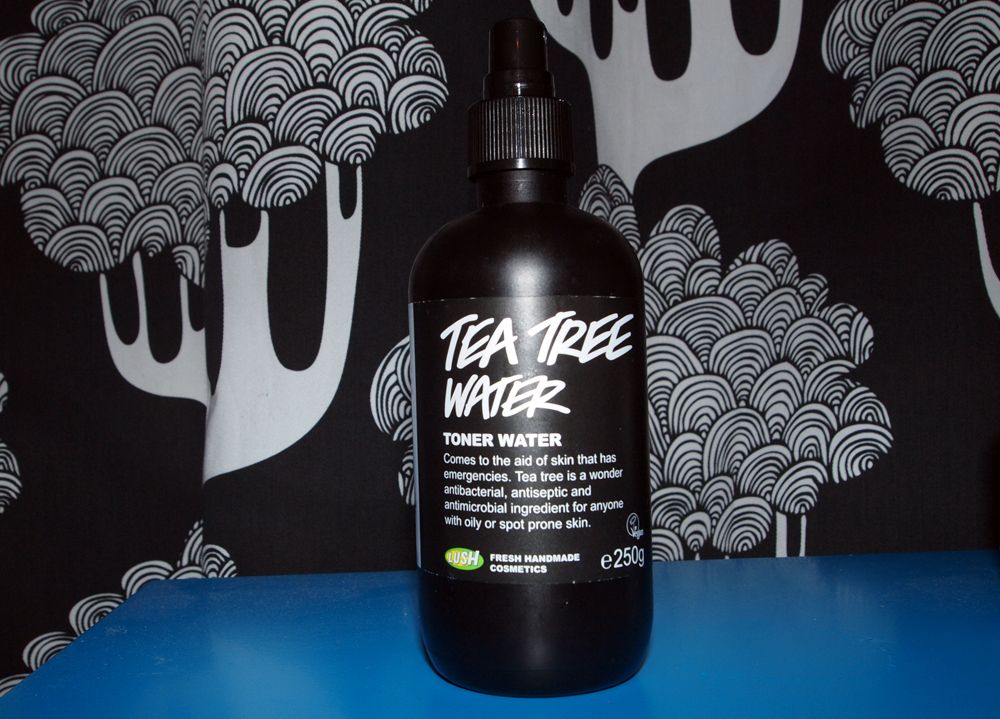 Tea Tree Water 250g / £7.50
Always, always a repurchase - I love this stuff! It's easy to use, makes my skin feel clean and can be taken anywhere with you pretty much. Great to cool yourself down too - my last stock of this went down pretty quickly because a certain someone kept stealing it and using it too (he knows who he is!) so I was in need of a bigger bottle this time anyway.
Grease Lightning 45g / £5.95
This is my first repurchase of this product, since I used up the whole lot last time - it does last forever though, and it feels like it's doing something good for when you have those horrible red spots. I've taken to applying it to my nose as well and it seems to help a little with blackheads. However if you apply a little too much (which isn't difficult with the pump mechanism) you end up with this peeling 'skin' layer, ick. Overall would repurchase again but shouldn't need to for a long while!
Silky Underwear 50g / £4.75
This was my last purchase (whew!) and more out of curiosity than anything else; the powders Lush have smell wonderful and though it's not something I've really used before I thought it was worth a try. This smells amazing on the skin and lasts ages, not to mention is being super soft and light and doesn't clump or go visible at all. Probably a repurchase, though I can see this lasting a good long time.