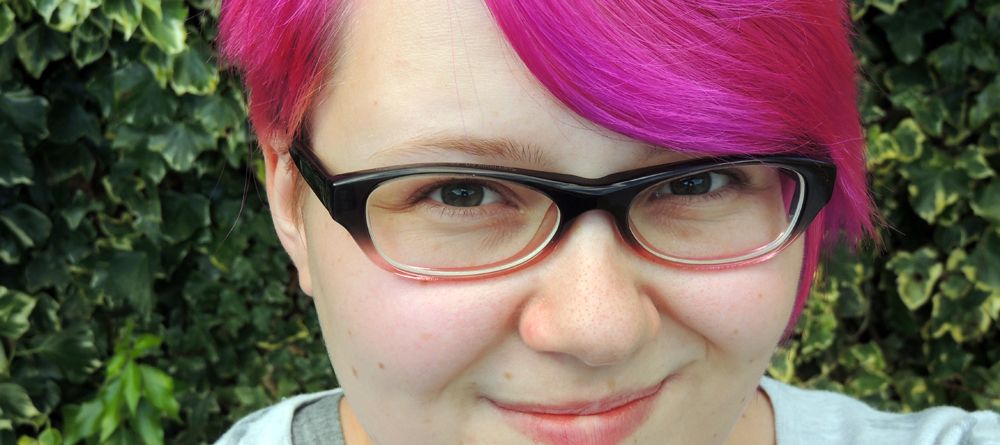 Who is Rai? I'm a Psychology and Counselling student based in a seaside town in North Somerset, and also a fashion blogger in a size 16-18, as well as working in Retail. My hair is generally some crazy colour and I wear glasses due to being incredibly short-sighted. I currently live at home with my parents.
What is Blargle Fargle? BF is my little nook on the internet where I blog about all kinds of things! I've been running my blog since November 2009 and since then I've gained over 210k pageviews, 530+ followers and a whole load of posts! I'm super proud of what I've achieved here and I want to keep on going up, up, up!
What do you blog about?
A bit of everything! I often do outfit posts but I also like writing about pretty clothes and what's going on in my life, as well as a couple beauty reviews (generally to do with hair dye or nail varnish). There's a little bit of illustration every now and then too. More recently I've also been looking at Sales stuff, not to mention skincare products and household stuff. I do love me some
shoes
as well, the more kitsch and quirky the better! Spartoo is my Irregular Choice stalking ground.
Illustration?
As well as blogging I like drawing! I've built up a nice little
portfolio
in my time on Blargle Fargle making headers, blog layouts and little illustrations for other bloggers. This is an ongoing thing and generally always available, unless I state otherwise.
PR?
Yes! I do accept sponsors, partners, advertisements and reviews. In the past I have worked with John Lewis, Spartoo and Simply Be as well as others. Please feel free to
contact me
about any of that and we can discuss rates, I don't bite, promise.